hy all guys sorry the last format was a mistake this is the REAL app format

Name, Age and Timezone:
my name is Alejandro, im 15 years old time zone: GMT 5.
Character Name and Class:
Sweetmeat, Shaman.
Please post your time played (/played) for the character you wish to join on:
2 days, 16 hours, 15 minutes, 1 sec.
Have you been a member of other guilds, prior to deciding to join us?:
My desire has always been a member of
I Pee In Moonwells
.
If you answered yes to the previous question, why did you decide to leave / create an alt within IPiM?:
because in this guild there are many people known to the server and I want to belong to it.
What are your reasons for deciding to join us?:
my reasons are that the people are very pro guild and want to learn from them.
Class Based QuestionsWhat stat to your prioritise for your class? If there is more than one, please list them.:
Attack Power.
haste.
penetration of the spell.
Please post a screenshot of your UI. Make sure to include your
characters stats, and class specific stat window (EG: Spell for a
caster, mele for a mele DPS character.):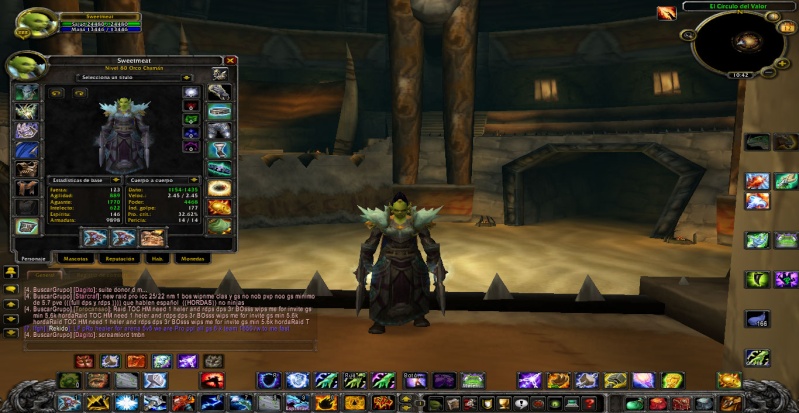 Post a link, or take a screenshot of your current talent build. Please include glyphs.: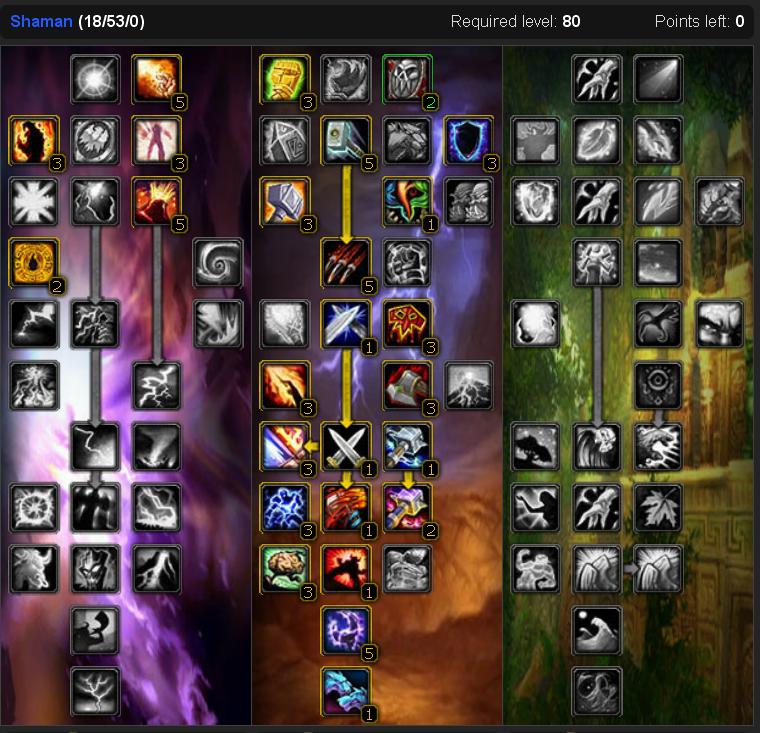 Gliphs Name:
-Stormstrike glyph
-Glyph of Feral Spirit
-Stoneclaw totem glyph
Please post your DPS rotation. If you do not use a rotation, please briefly explain your attack priority.
the rotation i use is : Frost Shock, Stormstrike, Lava Lash, Lightning Bolt (in pve).
on pvp is the same but using the totems to protect myself and clean some debuffs,also if was a caster like a mage i stop his cast with Wind cut.
How do you manage your threat? Do you use any addons to help you with this?
i use the addon KTM for threat, and CT_Raid Assist for raids
About ME :Which aspect of the game do you enjoy most? For example, PvE, PvP, Achievements, Battlegrounds etc.
i like to go to Battlegrounds and arena i just go to raid with friends ...
This is the guild tabard (Click Me). Describe it in one word.

is PINK

The guild master approaches you, asking for sexual favours. What do you do?
i run scared, and I hide until it goes, if he don't go i say hey WTF and i run again.
It is very likely a guild member will molest you sometime during your stay. Is this ok?
if it's disturbing is well,but if it is not right to offend.

One evening, when exploring dalaran within a dark alley, you find two guild members bullying a gnome for his lunch money. What do you do?
i help them to annoy that idiot xD
Is there anything you would like to add? Hobbies? Area of work / study? What makes life great!
i like to play futbol soccer and read.....
THZ for the attention i hope u forgetme for the mistake i do on the last app i dont wanna post that